Application status

Open
Duration

2 years
Study mode

Full-time
Entry Requirements

Graduates who have secured 40% marks in the aggregate of all subjects and at least 50% marks in Psychology (cognate subject) at the degree level are eligible.
Overview
M.Sc Psychology
Welcome to Garden City University, your gateway to an exceptional educational journey in the field of M.Sc. Psychology. At GCU, we pride ourselves on offering a comprehensive and specialized program that equips students with the knowledge and skills necessary to excel in the dynamic field of psychology.
Our M.Sc. Psychology program is designed to provide a well-rounded education, covering a wide range of key courses that include Forensic & Criminal Psychology, Educational Psychology, Applied Psychology in Counselling & Family Therapy, Child Psychology, and much more. Through these courses, you will gain a deep understanding of various branches of psychology, enabling you to explore diverse career opportunities.
One of the distinguishing factors of our program is the emphasis on practical hands-on learning. We believe in imparting practical skills alongside theoretical knowledge. As a student, you will have the opportunity to engage in judicial systems, family court, and prison settings, gaining valuable exposure and firsthand experience. Additionally, we provide participant training opportunities, clinical sessions in mental health, and in-house training in family and child counseling. You will also have the chance to work with addiction and personality disorders, as well as with differently-abled children in specialized schools.
To ensure that you are well-equipped with the latest tools and techniques, our program incorporates specialized tools such as Cognitive Behavioral Therapy, Substance Addiction Therapy, and Statistical Package for Social Sciences. You will also learn assessment scales for anxiety disorders, intelligence quotient, and neurological evaluations. These practical skills will greatly enhance your ability to address real-world challenges in the field of psychology.
Research-based learning is a crucial component of our program, encouraging students to explore various areas such as crime patterns, forensics and investigation, family counseling and behavioral therapy, learning disabilities, stress management, sports psychology, and much more. This research focus allows you to delve deeper into specific areas of interest and contribute to the advancement of psychological knowledge.
We take pride in our accreditation and collaboration with prestigious professional associations such as NIMHANS, NACO, NRHM, NHM, and many others. These partnerships provide our students with unique opportunities to engage with leading experts in the field and stay updated with the latest advancements in psychology. Moreover, our international university tie-ups with renowned organizations such as INFOSYS, WIPRO, TATA, and RELIANCE offer unparalleled exposure and career prospects.
At GCU, we believe in nurturing your skills beyond academics. We offer skill-based practical sessions in personality analysis, stress management techniques, human resource management, corporate psychology, consumer behavior, and counseling skills. These practical experiences will not only complement your theoretical knowledge but also enhance your employability.
To ensure that our students receive a holistic education, we regularly invite guest lectures and industry speakers who share their insights and experiences. Prominent figures such as Dr. Vargese Matthews, Dr. S Ramakrishnan, and Advt. CM Jamsheer grace our campus, inspiring and guiding students on their educational journey.
Entrepreneurship opportunities abound in the field of psychology, and at GCU, we encourage and support our students in realizing their dreams. Whether it's establishing child counseling centers, family and marital counseling centers, or substance addiction rehabilitation centers, we provide the resources and mentorship needed to succeed. Our mentorship programs, including Career Development, Counselling & Family Therapy, and UGC-NET training, ensure that you receive the guidance necessary to excel in your chosen path.
We take pride in offering professional certifications in various areas such as counseling and family therapy, drug de-addiction and rehabilitation, HR training and development, personality and stress management, shadow teachers training, and abnormalities and mental health. These certifications not only enhance your professional profile but also open up new avenues for career growth.
At GCU, we believe in the power of cross-disciplinary collaboration. Through partnerships with Criminology Psychology, Forensic Psychology, Environmental Psychology, Media Studies, Linguistic Studies, Management Studies, and Legal Studies, you will have the opportunity to explore the intersection of psychology with various fields, gaining a broader perspective and enhancing your problem-solving abilities.
Furthermore, our international university tie-ups with Ahmad Dahlan University (Indonesia) and study abroad programs with UCJC (Spain), King's College (UK), Sorbonne University (France), and others provide you with the chance to broaden your horizons and experience different cultures while pursuing your academic goals.
To nurture your overall development, we offer a range of co-curricular activities through our clubs such as the Red Ribbon Club, Nature Club, and CSR Club. These clubs provide a platform for you to engage in social initiatives, connect with like-minded individuals, and make a positive impact in society.
At Garden City University, we strive to provide an enriching and transformative educational experience in M.Sc. Psychology. With our comprehensive curriculum, practical hands-on learning, prestigious collaborations, and opportunities for personal growth, we are confident that GCU is the best university for M.Sc. Psychology in Bangalore. Join us and embark on a rewarding journey that will shape your future and empower you to make a difference in the field of psychology.
Skills
Our students will gain skills in the following areas
Life skills
Couple and Family Counselling
Career counselling and Group counselling
School Psychology Educational Counselling
Crisis intervention
Children's psycho-diagnostics Counselling in Health Psychology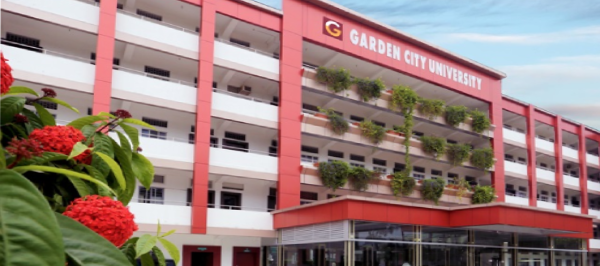 CAREER PATH
After completing your M.Sc. Psychology degree at Garden City University (GCU), you will have a wide range of career paths to explore in the field of psychology. Here are some of the most trending career paths that open up for M.Sc. Psychology graduates:
Clinical Psychologist: As a clinical psychologist, you will diagnose and treat mental, emotional, and behavioral disorders. You may work in hospitals, mental health clinics, private practices, or rehabilitation centers.
Forensic Psychologist: Forensic psychologists apply their knowledge of psychology to the legal and criminal justice systems. They work with law enforcement agencies, courts, correctional facilities, and forensic laboratories to provide assessments, evaluations, and expert testimony.
Educational Psychologist: Educational psychologists focus on understanding and improving learning processes and outcomes. They may work in schools, colleges, or educational institutions, helping students with learning difficulties, behavioral issues, and academic development.
Counseling Psychologist: Counseling psychologists provide therapy and support to individuals, couples, and families dealing with various psychological issues. They may work in private practice, mental health centers, or rehabilitation facilities.
Sports Psychologist: Sports psychologists work with athletes and sports teams to enhance their performance, manage stress, improve mental focus, and promote overall well-being. They may work with professional sports teams, sports academies, or fitness centers.
Industrial/Organizational Psychologist: Industrial/organizational psychologists apply psychological principles to the workplace. They assist organizations in areas such as employee selection, training and development, workplace motivation, and organizational behavior.
Health Psychologist: Health psychologists focus on the connection between psychological factors and physical health. They work in healthcare settings, promoting health behavior changes, managing stress, and assisting patients in coping with chronic illnesses.
Rehabilitation Counselor: Rehabilitation counselors help individuals with disabilities to overcome barriers and achieve independence. They provide counseling, vocational guidance, and support services to assist individuals in adapting to their disabilities and re-entering the workforce.
Researcher/Academician: With an M.Sc. Psychology degree, you can pursue a career in research or academia. You may work in universities, research institutions, or think tanks, conducting research, publishing papers, and teaching psychology courses.
Human Resources Specialist: Human resources specialists utilize their understanding of psychology to manage employee recruitment, training, performance evaluation, and employee well-being in organizations.
Fee structure for the Academic year 2023-24
Domestic / NRI Fee Structure
Programmes
M.Sc. Psychology
Course Duration
2 years
1st Instalment
INR 30,000
3 Subsequent Instalments
INR 60,000
International Fee Structure
Programmes
M.Sc. Psychology
Course Duration
2 years
1st Instalment
$ 500
3 Subsequent Instalments
$ 967
OTHER FEES
CAUTION DEPOSIT : Rs. 5000/- to be paid by all the students. (Rs. 3000/- will be refunded after successful completion of the course and Rs. 2000/- would be retained towards registration fees for life time Alumni Association Membership)
EXAMINATION FEES PER SEMESTER
UG Programs: Rs.3000/-, PG Programs: Rs.3500/-, Research Programs: Rs.5500/-, Diploma Programs: Rs.3000/-, Engineering : Rs. 3500/-
Semester 1
Basic Psychological Processes
Cognitive Processes
Physiological Processes
Research Methods
Qualitative Methods of Research in Psychology
Semester 2
Theories of Personality
Positive Psychology
Social Psychology
Educational Psychology
Computer Based Statistical Methods (Clinical/Counselling)
Computer Based Statistical Methods (HRDM)
Semester 3
Clinical
Counselling
Human Resource Management
Students Speak
Why I Chose GCU
Ms.Eva Chauhan (Alumni - 2019 Batch MSPS)
My experience in Garden City University has been amazing, apart from the fact that we could not enjoy the entire 2 years of college properly due to Covid, but other than that, the learning experience had been great in making amazing friends and to have wonderful professors. The faculty members have been extremely supportive and a helping hand in any situation. The all time support and motivation from everyone has been great throughout the college times.
Mr.Ramana C. V (Alumni - 2019 Batch MSPS)
To be honest I have been to Bangalore a couple of times during my schooling and PG. Since I enjoyed being in Bangalore I thought of pursuing my PG in Bangalore. I went to get my admission in a couple of colleges but I personally didn't like the ambience, but when I reached GCU it was legit bliss. The way they greeted us, I felt it very personal and touching. Then I got my admission and it was my first day of college, it was like paradise and each and every day of our college was a very memorable one. I've got friends who are gem of a kind. The best place which has multicultural people is GCU and I would definitely recommend students who are looking for the best experience with very good scope in future.
Ms.Somdatta Chakraborty (Alumni - 2019 Batch MSPS)
Garden City University has given me outstanding opportunities to broaden my horizon in the field of psychology. Our entire batch was very fortunate to have had a dynamic group of teachers and a well-structured curriculum. We were supported in every way possible during our course and beyond. The versatile teaching techniques and industrial based field visits helped us learn and implement our learning in the real world with utmost clarity. I'm forever grateful to be a part of GCU.
Ms.Annu Micheal ( Alumni - 2019 Batch MSPS)
My name is Annu Micheal and I have graduated with my Master's degree in Psychology from Garden City University in 2021. Any field of education is more than just having theoretical knowledge and GCU has always been a platform to succeed with more practical oriented approach of learning. During my time in campus, we engaged in activities that provide hands on training experience like frequent industrial visits, seminars and conducting mental health awareness programs. The optimum guidance and encouragement from our professors helped me excel in studies and publish research papers. The professors would also make sure that all the students are involved and engaged in the topic that would be discussed in the class. I will forever be grateful for my time at Garden City University, the faculty and students I met there, and the skills I acquired there that have helped me get to where I am today.
FAQ
Garden City University is a 28-year-old institution and INTERDISCIPLINARY in nature. The University has eight Schools under it offering courses from Diploma to Bachelor to Post graduation to PhD. The university has students from 81 different countries and every state and union territory in India. The University has the unique mix of Arts, Science and Management Education offered with Technology as the base. Be it Media studies, Life Sciences or Hotel Management, the emphasis is on practical education with the aid of technology tools to enhance learning and equip a student to work in the industry. Not to mention GCU has the credit of awarding graduation certification to 28 Colonels of the Indian Army attached to the Corps of Military Police.
The admission process is based on the courses offered at the UG and PG level.
The student goes online, fills the application with required details and files the same online for registering for the programme of choice. This will be accompanied by paying a registration fee as mentioned in the application form.
However, if the student needs any clarification, be it regarding the programme of choice or GCU as a University, entry criteria etc, the counsellors at the University are just a call away.
Once the registration process is completed, the admissions department shall communicate on further documents required and fee to be paid for the programme of choice.
Post the above process the student shall submit their original certificate to the registrar's office for validation and verification. Once this process is completed the student gets enroled and an ID card is issued to the student. (Hostel formalities and transportation facilities are addressed in this page)
After enrolment the student shall voluntarily apply for GCU's talent test which shall be the criteria for availing scholarship for the first year of study. Such talent test shall be conducted year on year to encourage studious students and also set the criteria for a UG student to be the most favoured student of choice for PG programmes. Apply Now
The University runs its own hostels for boys and girls separately. The hostels are in the vicinity of the campus with automated entry and further secure measures. More details on the hostel, fees and terms and conditions may be availed from the admissions office.