B.TECH IN CSE (ARTIFICIAL INTELLIGENCE AND MACHINE LEARNING)
Application status

Open
Duration

4 years
Study mode

Full-time
Entry Requirements

1. Passed 10+2 or equivalent examination with Physics and Mathematics as compulsory subjects along with one of the following subjects: Chemistry/Biotechnology/Biology/Technical Vocational
2. Obtained at least 45% marks (40% for reserved category) in the above subjects taken together.
Overview
B.Tech in Computer Science and Engineering (Artificial Intelligence and Machine Learning)
The theory and development of computer systems that can perform tasks normally requiring human intelligence, such as visual perception, speech recognition, decision-making, and translation and interpretation are formalized as AI. Machine learning is a method of data analysis that automates analytical model building. The adoption of artificial intelligence/ Machine Learning (AI/ML) is growing worldwide. Organizations worldwide are adopting AI/ML in their business transformation journey for agility, resilience, innovations, and scalability.
With this backdrop, our programme will enable students to capture essential concepts on data structures, algorithms and OOPS using Java, databases, software engineering and design processes. Students shall be able to acquire the ability to design intelligent solutions for various business problems in a variety of domains and business applications and explore fields such as neural networks, natural language processing, robotics, deep learning, computer vision, reasoning, and problem solving. Students will be experienced in machine learning pipeline, data, models, algorithms and empirics.
Highlights
Python programming
Deep Learning
Natural Language Processing
Robotics and Intelligent Systems
Reinforcement Learning
Digital Image Processing
Compulsory capstone project every year and Internship in 8th semester
Entry Requirements
Passed 10+2 or equivalent examination with Physics and Mathematics as compulsory subjects along with one of the following subjects: Chemistry/Biotechnology/Biology/Technical Vocational
Obtained at least 45% marks (40% for reserved category) in the above subjects taken together.
Entrance Examination: GCUAT, ComedK, CET, JEE Mains.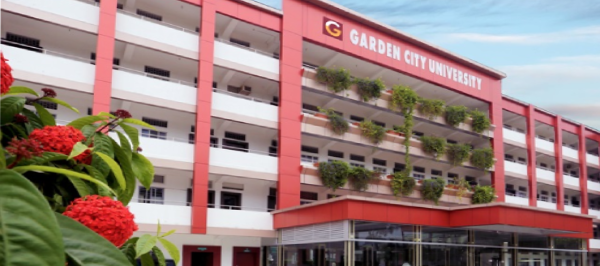 Fee structure for the Academic year 2022-23
Fee Structure
Programmes
B.Tech in CSE (Artificial Intelligence and Machine Learning)
Course Duration
4 years
COMEDK
As per COMEDK norms
Others
INR 1 Lakh per semester
OTHER FEES
CAUTION DEPOSIT : Rs. 5000/- to be paid by all the students. (Rs. 3000/- will be refunded after successful completion of the course and Rs. 2000/- would be retained towards registration fees for life time Alumni Association Membership)
EXAMINATION FEES PER SEMESTER
UG Programs: Rs.1550/-, PG Programs: Rs.2250/-, Research Programs: Rs.5500/-, Diploma Programs: Rs.1850/-, Practical Examination + Viva Voce Charges (wherever applicable): Rs.750/-
Artificial Intelligence (AI) and Machine Learning (ML) represent a large swath of faculty and research interests. We are concerned with constructing top-to-bottom and bottom-to-top models of human-level intelligence; building systems that can provide intelligent tutoring; creating adaptive and intelligent entertainment systems; making systems that understand their own behavior; growing our understanding of how to build autonomous agents that can adapt in dynamic environments involving multitudes of other intelligent agents, some of whom might be human; modeling and predicting human behavior; automating creativity; and addressing a variety of other problems.
At the undergraduate level, AI and ML are mainly found in two threads: Intelligence and Devices. Commonly taken courses include Introduction to Artificial Intelligence, Machine Learning, Natural Language Understanding, Knowledge-based AI, Game AI and Pattern Recognition. Several courses in robotics and computational perception also have an AI or ML aspect.
Semester 1
Operating System
Network Management
Database Management Systems
Mathematics-I
Computer Programming with C
Basic Electronics Engineering
Computer Aided Engineering Drawing
Students Speak
Why I Chose GCU
Mr. Suhwan Lim
The reason why I chose Garden City University is that it empowers students to flourish their knowledge not only theoretically but also practically. They teach students how to implement whatever they have learned in the classes in real-world situations, and it inspired me to join the university.
Aravind Sharma
Garden City University also teaches students how to socialize with people, bringing them a positive impact. I believe that the way they educate students will eventually lead students to be leaders of the upcoming new era in the future.
FAQ
Garden City University is a 28-year-old institution and INTERDISCIPLINARY in nature. The University has eight Schools under it offering courses from Diploma to Bachelor to Post graduation to PhD. The university has students from 81 different countries and every state and union territory in India. The University has the unique mix of Arts, Science and Management Education offered with Technology as the base. Be it Media studies, Life Sciences or Hotel Management, the emphasis is on practical education with the aid of technology tools to enhance learning and equip a student to work in the industry. Not to mention GCU has the credit of awarding graduation certification to 28 Colonels of the Indian Army attached to the Corps of Military Police.
The admission process is based on the courses offered at the UG and PG level.
The student goes online, fills the application with required details and files the same online for registering for the programme of choice. This will be accompanied by paying a registration fee as mentioned in the application form.
However, if the student needs any clarification, be it regarding the programme of choice or GCU as a University, entry criteria etc, the counsellors at the University are just a call away.
Once the registration process is completed, the admissions department shall communicate on further documents required and fee to be paid for the programme of choice.
Post the above process the student shall submit their original certificate to the registrar's office for validation and verification. Once this process is completed the student gets enroled and an ID card is issued to the student. (Hostel formalities and transportation facilities are addressed in this page)
After enrolment the student shall voluntarily apply for GCU's talent test which shall be the criteria for availing scholarship for the first year of study. Such talent test shall be conducted year on year to encourage studious students and also set the criteria for a UG student to be the most favoured student of choice for PG programmes. Apply Now
The University runs its own hostels for boys and girls separately. The hostels are in the vicinity of the campus with automated entry and further secure measures. More details on the hostel, fees and terms and conditions may be availed from the admissions office.